Snap Marketing Plugin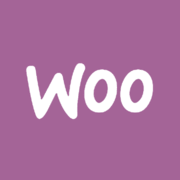 Install WooCommerce Snap Marketing Plugin
Go to your platform's marketplace and install the Snap Marketing plugin.
Go to your platform's list of apps and select Snap Marketing.
Open the Configuration settings. Select Enable Snap Marketing and enter your Client ID and Secret Key for both production and sandbox environments.
Open the Treatment options and add a new treatment.
Snap Marketing Treatments
As Low As

The As Low As treatment displays on the product display page. It displays a dynamic calculation of the customer's potential payments for the shown item. Customers can click the Learn More link to apply for Snap Finance, then return to the product they were viewing.
Get Approved

The Get Approved treatment displays a Get Approved link on your product display pages. The link directs customers to apply for Snap Finance and learn their approval amount before selecting the items they want to purchase.
Banner
The Banner treatment provides you with a short code that you can insert into the backend code of your website, wherever you want the Snap Finance banner to display. Users click the banner to learn more about Snap Finance and apply.
Dedicated Tech Support
Reset password