Snap Checkout Plugin

Shopify Installation
Installation
Your Shopify store must be able to take payments. This guide presumes that the user that is logged into the browser has ownership rights on the Shopify store and is able to make changes to the payments enabled.
2. Verify that the

store name

and

email

match the owner of the storefront.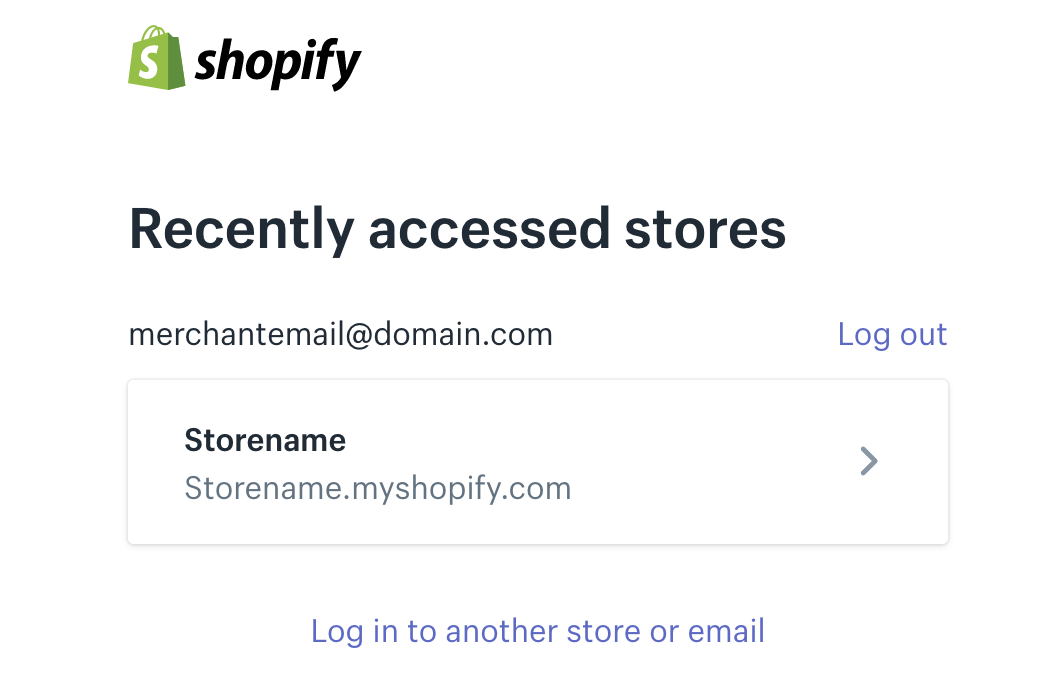 A confirmation message displays.
4. Select

Install Payment Provider

.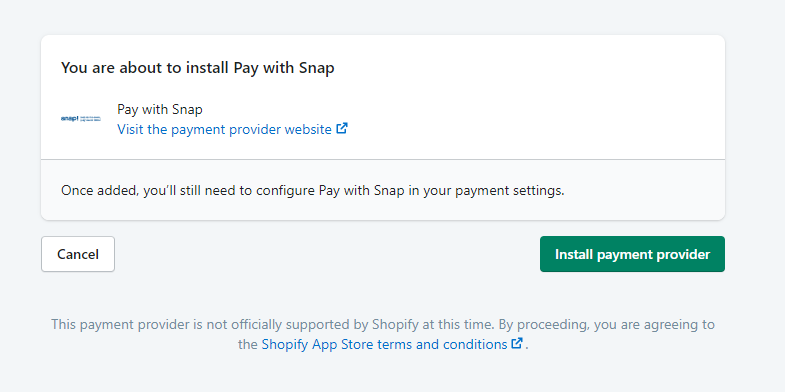 5. Select

Choose alternative payment

.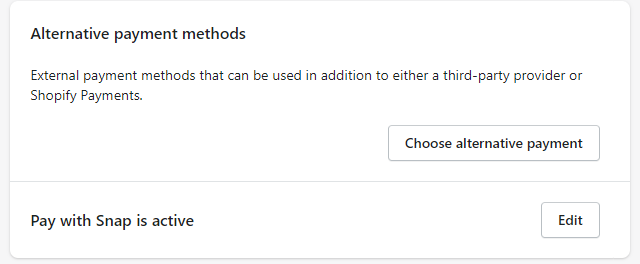 A list of alternative payment providers displays.
6. Select

Checkout with Snap

from the list.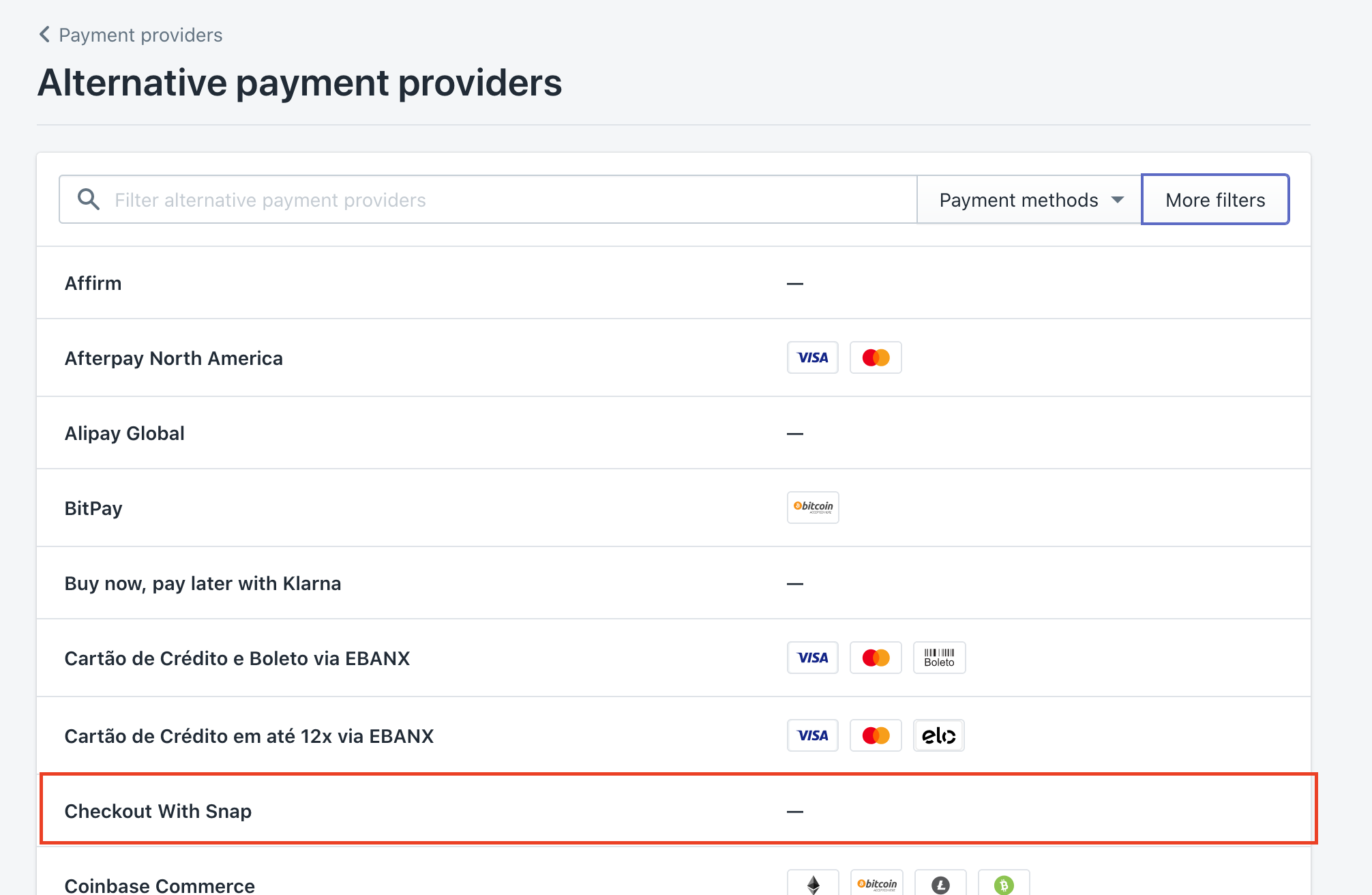 7. Enter your

Client ID

and

Secret Key

.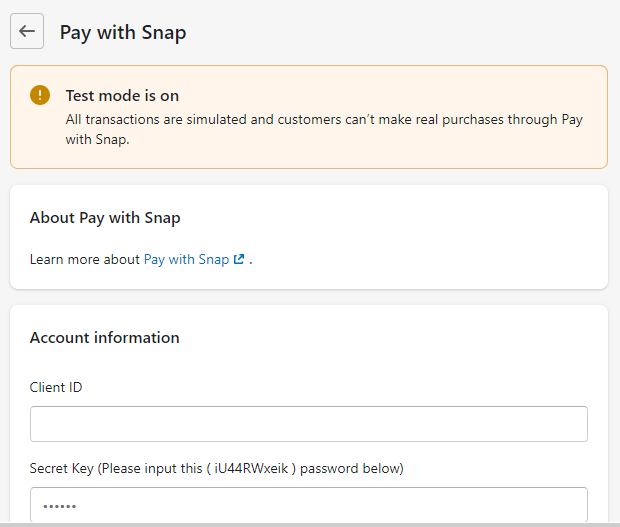 The client ID can be found in your Developer Portal account. The secret key is iU44RWxeik. This key is unique to Shopify.
When changing the store from test mode to production, you must enter the iU44RWxeik key before you save. There is a bug in the Shopify UI that does not resubmit this code and final orders will not be created in production.
9. Go to

Settings > Notifications

to create a callback that occurs after order fulfillment.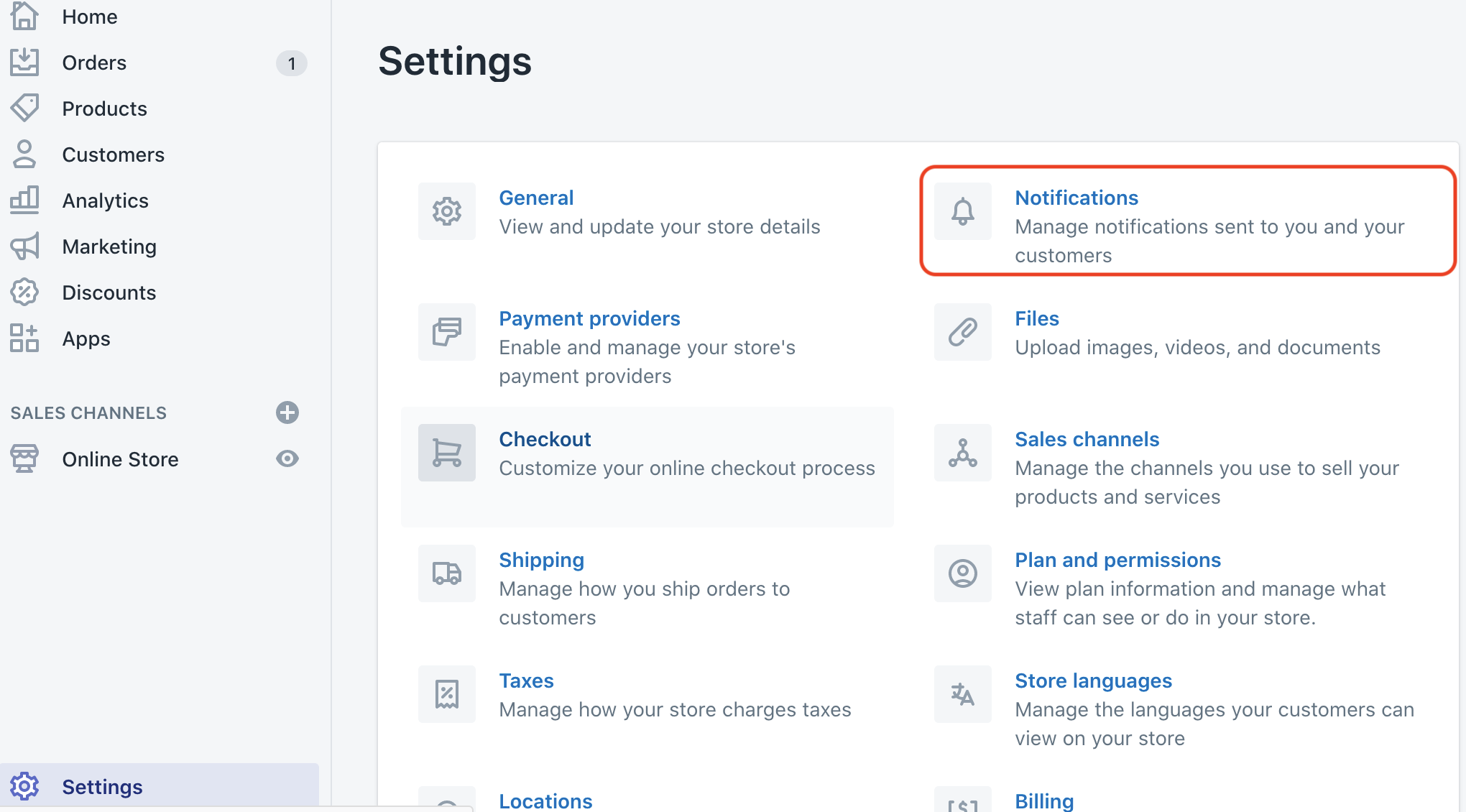 10. Scroll to the bottom and select

Create webhook

.

The Add a webhook dialog box displays.
11. Verify that the following options are set.

Event:

Order fulfillment

Format:

JSON

Webhook API version:

latest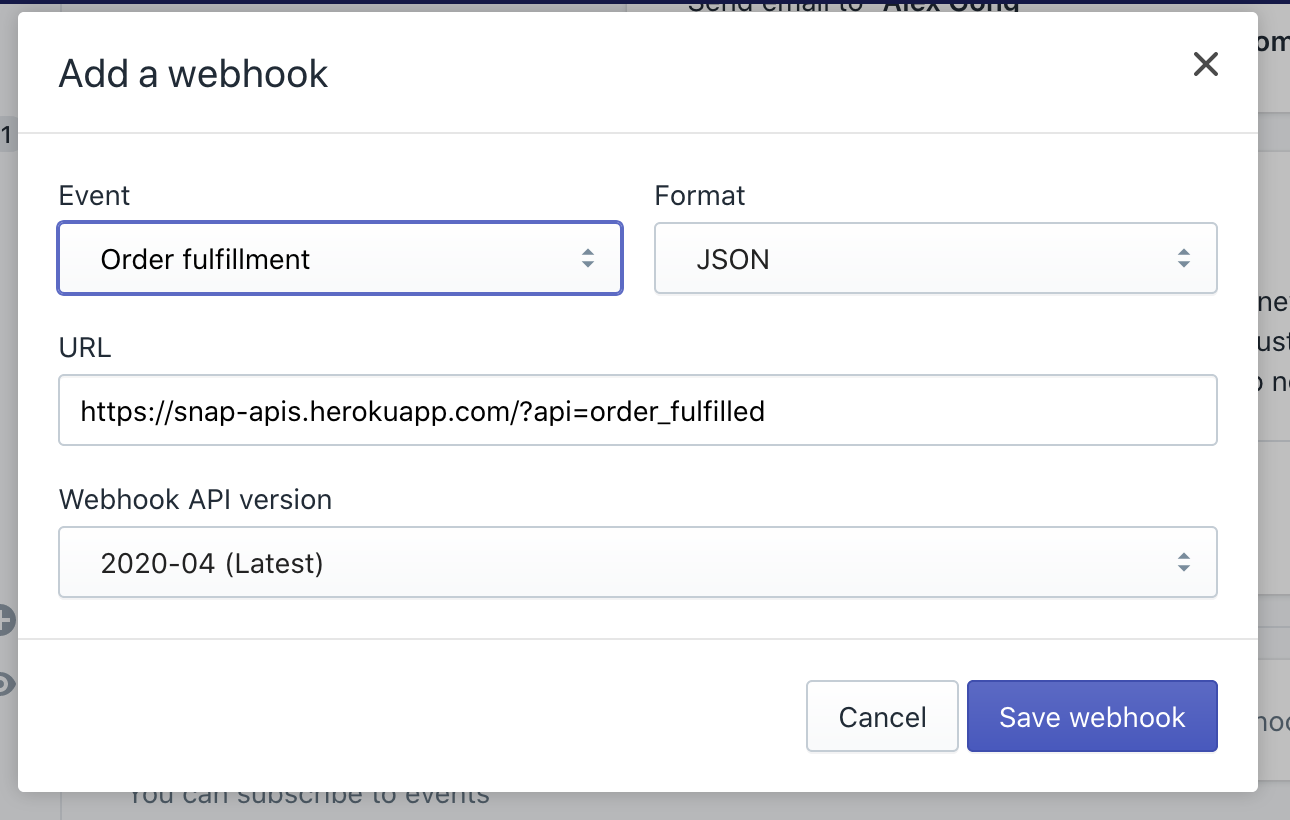 12. Select

Save webhook

.
Orders from successful customer applications display in

Admin > Orders

as

UNFULFILLED

. You must select each of these orders in the Shopify and complete the fulfillment flow to indicate to Snap that the order has shipped. Snap then marks the order as fulfilled and funds your merchant account.
Dedicated Tech Support
Reset password