Snap Checkout Plugin

Shopify Plugin
Shopify store must be able to take payments. This guide presumes that the user that is logged into the browser has ownership rights on the Shopify store and is able to make changes to the payments enabled.
2. When the user pastes this into their browser, they will receive a confirmation request: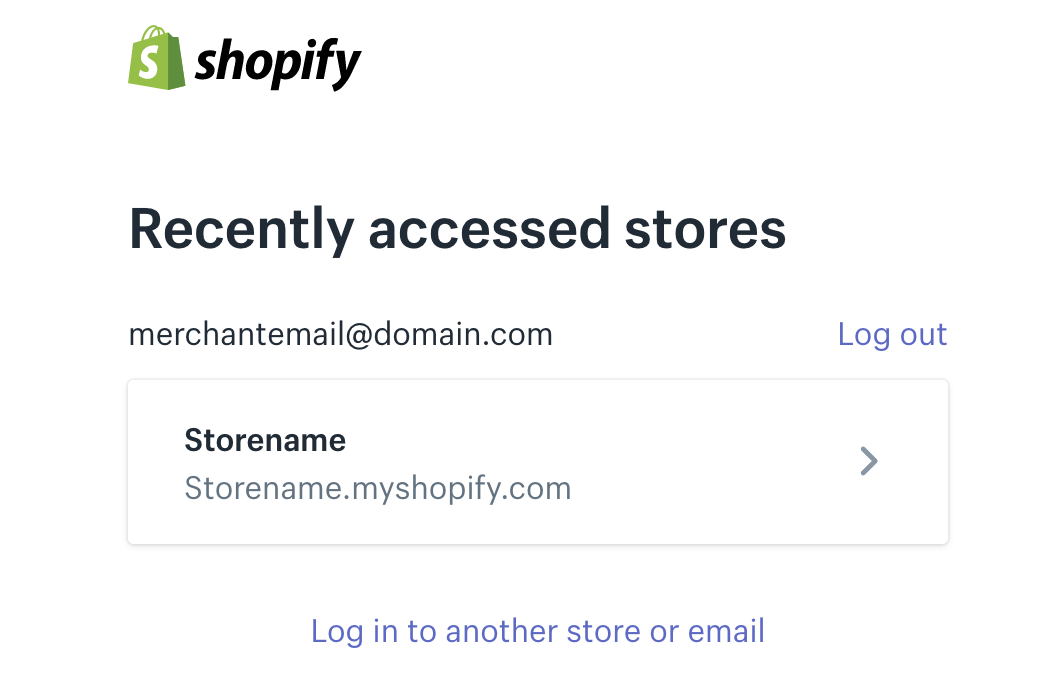 Ensure that the name of the store and login match the owner of the storefront so it is deployed on the proper store.
3. Clicking the arrow / storename will direct them to the next page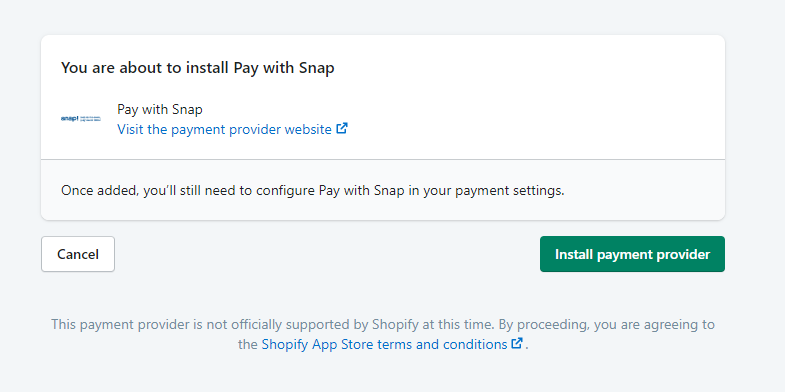 Click "Install payment provider" to continue
4. Click on "Choose alternative Payment"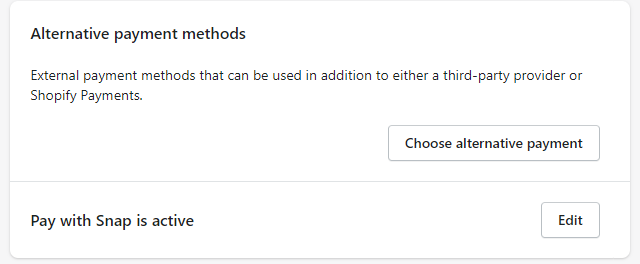 5. Find "Checkout with Snap" in the payments list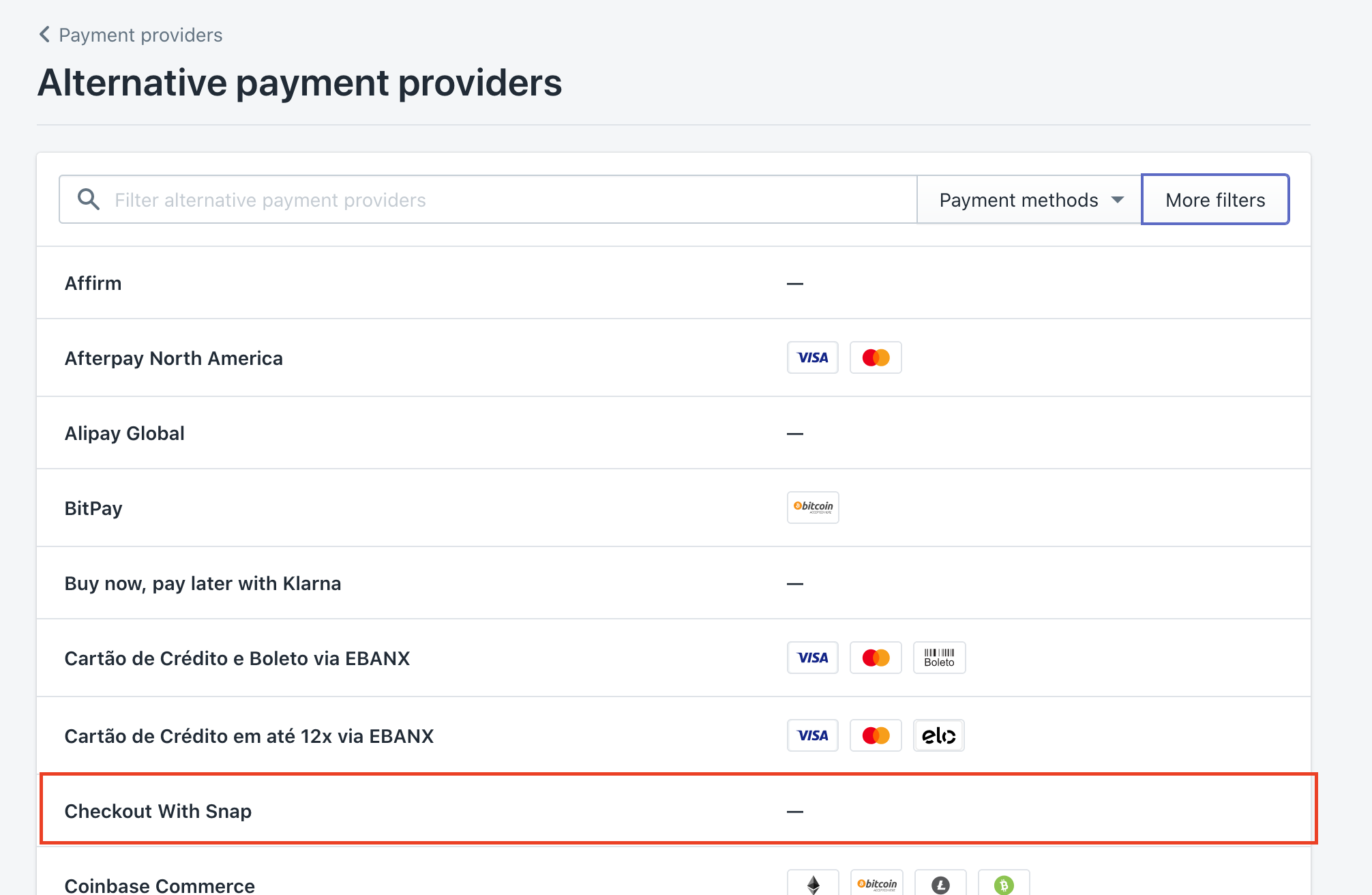 6. There are two fields that must be filled out before saving the profile to enable Snap Finance: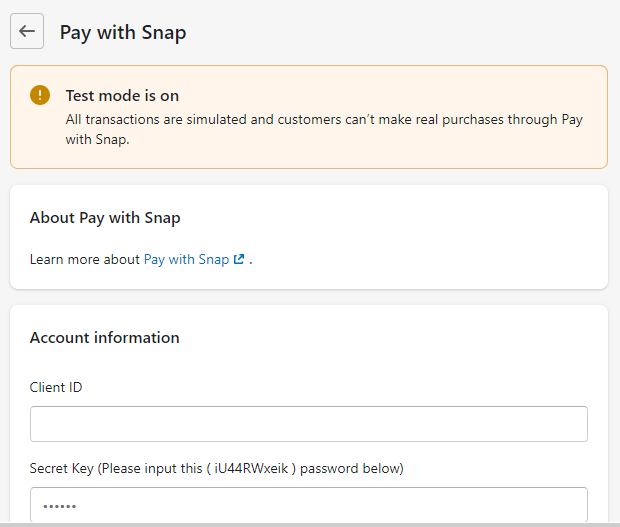 The ClientID must be the Merchant Client ID that is retrieved from https://developer.snapfinance.com/
The Secret Key is unique to Shopify at this time, and must be iU44RWxeik. Clicking save deploys the checkout button to the store.
7. IMPORTANT: If you are elevating the store from Test Mode to Production calls and changing the key, merchant must type in iU44RWxeik before you click save. There is a bug in the Shopify UI that does not resubmit this code and so you will not have this Secret Key saved if you click "Save". Otherwise final orders are not created in production after our flow completes.
8. There is a callback that must be made after order fulfillment occurs - this is done via a Shopify Webhook in Settings >> Notifications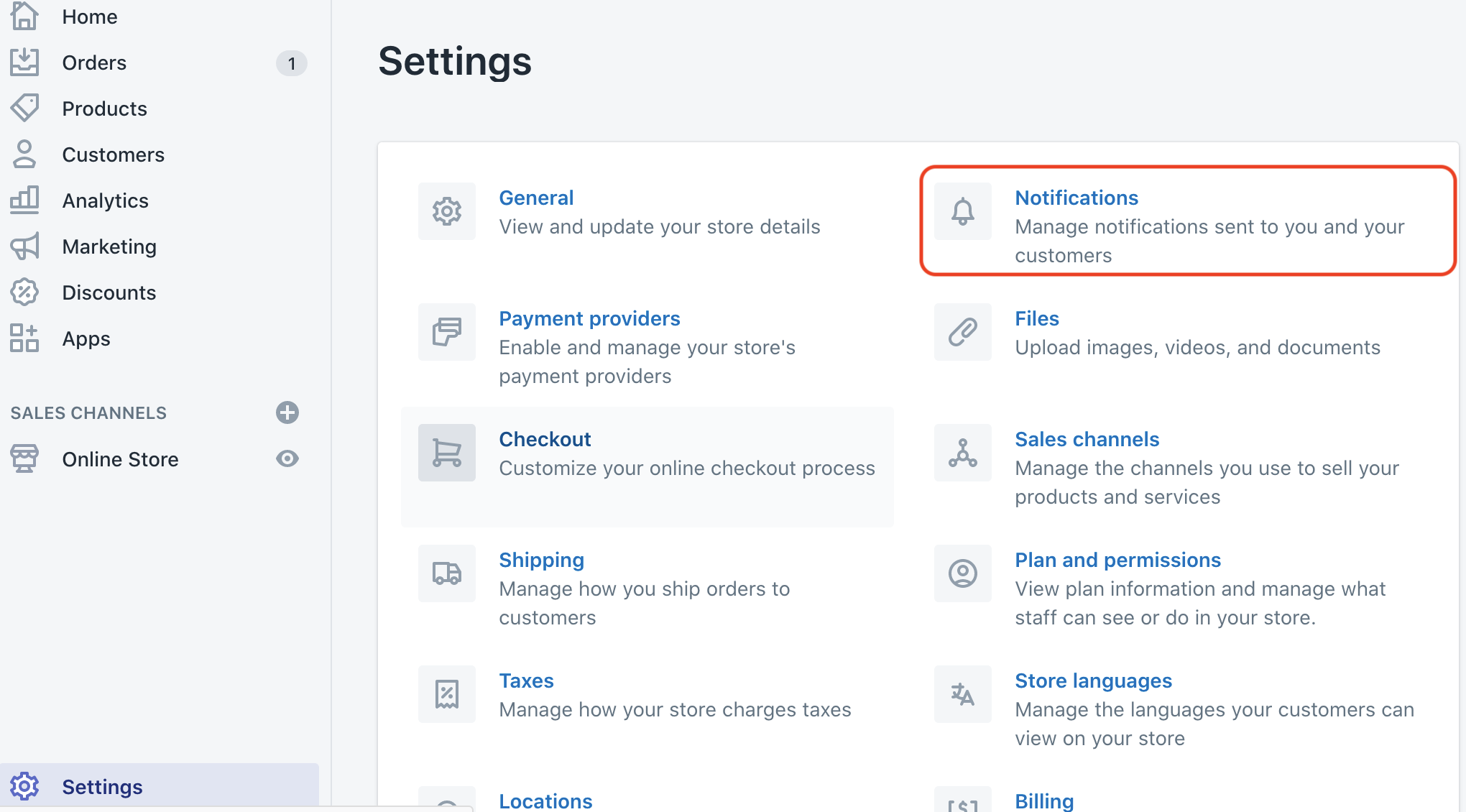 9. Scroll to the bottom, click on Create webhook.

10. Configure the webhook as follows:
Event: Order Fulfillment
Format: JSON
Webhook API version: (Latest)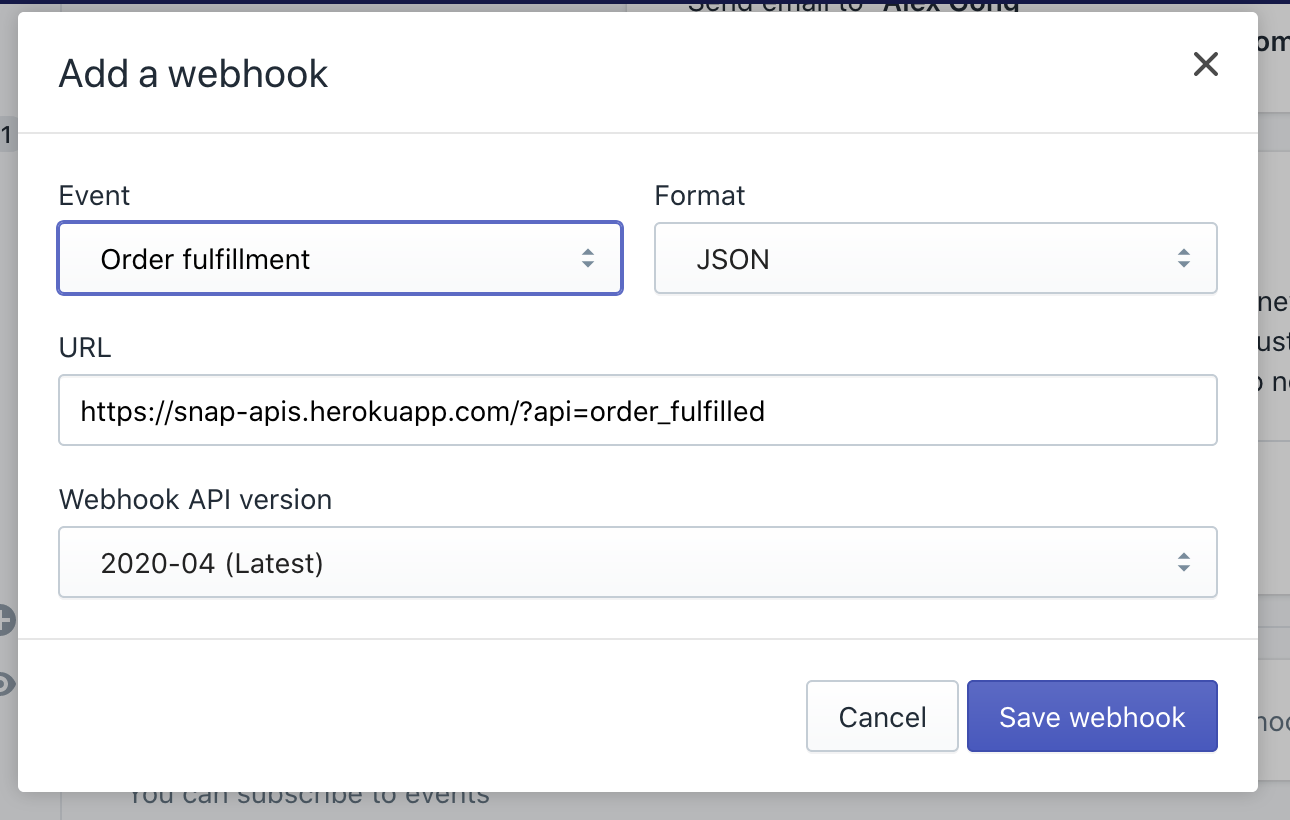 11. Orders from successful consumer applications will show up in admin/orders as UNFUFILLED.
12. The merchant must Click that order and complete the Fulfillment flow in Shopify to message to Snap Finance that it is on its way. This fires the webhook so that Snap Finance can mark the order as fulfilled.
Dedicated Tech Support
Reset password